4th August
Took the family on a boat trip to Irelands Eye today. I have been out to Howth hundred's of times but I have never been to the Island. As you approach it the thought that crossed my mind was that it was a bit like Jurassic World with those cliffs high above you with Gannets and Gulls circling high above you.
Its a lot bigger than it looks and disembarking can be a bit tricky. Anyone with dodgy knees or hips should probably just enjoy the boat trip as the steps up from the pier are steep, uneven and narrow. There are lots of birdlife such as Gannets and Gulls which will be circling overhead as you approach. The Gannets make their nests on seemingly sheer cliffs.
Once there, there are beaches and mountains for the kids to enjoy but bring raingear as there are no trees on the island so nowhere decent for you to shelter if the weather takes a turn for the worse.
If its Nature photography you are after, bring a long lens as theres plenty to photograph but it may be a good bit away from you.
26th May
I haven't been updating my blog in a long time due to me being back in college studying web design and as a result I have not done a whole lot of photography. But now that I am finished college I went down to Dollymount beach today and saw these guys kitesurfing.
In order to get some decent shots of them I had to wade in up to my knees and use (my very expensive) Nikon 70-200. I was very conscious that standing in the sea with guys zipping by you at speed and waves coming at you is not the ideal place to bring expensive camera equipment. However alls well that ends well.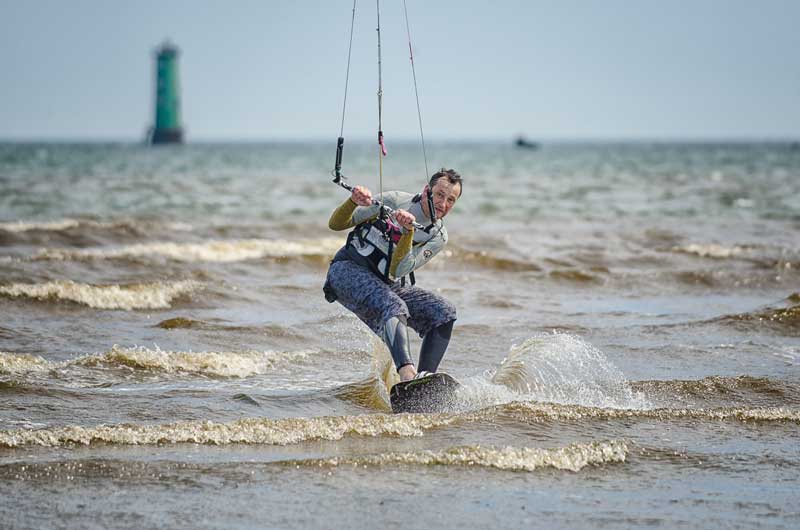 17th Dec
Got tickets for Sean and myself to go and see Leinster vs Northampton in the Aviva on Sat night. When we arrived we discovered we were 3 rows from the Pitch directly opposite the corner flag. It was great for the first half as Leinster were by far the better team and all the action was up at our end.
Unfortunately as Leinster totally outclassed Northampon, all the action was up the far end for pretty much all of the second half with the ocassional foray down to the Leinster 22, but no points were scored.
I had brought my 70-200 lens which is not exactly inconspicuous. I was a bit worried about taking it out and taking photographs as there were stadium security right in front of me who would see what I was up to immediately.
But eventually I decided to chance a few shots and see what the response was. Security guy saw me and said nothing for the first couple of minutes and then he leaned over in my direction and said..."get any good ones ?", so I showed him what I had taken and he was all, "thats a great one....ooh I like that ..."
31st Oct
Halloween - Sean had spend all month collecting wood for the bonfire with his mates and was stashing it in my mothers back garden. However on the night when his mates got it all together they were attacked by a group of older kids who stole all the wood on them. So we decided that it would be safer for him to stay in the neighbourhood with us and attend the local bonfire. Got this shot as he added "fuel to the fire"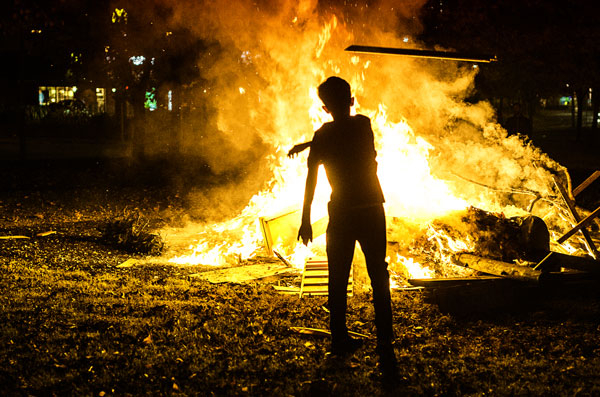 5th October
Went to see one of my favourite bands in Skerries Mill with my brother and Marleny and Nanette. I have been going to Something Happens gigs for 20+ years now. They are a superb live act and Tom Dunne really knows how to work a crowd. Jason blagged his way into the bar afterwards where we got to meet Tom
In fact not only are the band cool and nice people, so are their road crew as when we were standing on the side of the road after the gig waiting on a taxi one the the road crew pulled up and asked us if we were ok and then gave all 4 of us a lift back to Jason's house. So if you want to go for a good night out get yourself along to the next Something Happens gig
1st October
Recently saw a photographers work who threw treats to his dog and took shots of his face as he grabbed them so the kids and me decided to have a bash with Yoshi. First of all we introduced him to the turkey he was going to get. And then we got him to sit and get ready.
Unfortunately the kids aim left a bit to be desired, but then they started to get their eye in. We will definitely do this again.
15th Sept
I decided to treat myself to a private workshop with a professional portrait photographer so I remembered a photographer who had come to the club last year to show his work, and I remember being very impressed with his images. Michael Hayes was his name and he stuck in my memory because I found his work to be different and imaginative compared to many portrait photographers I had seen in the past.
So I gave him a shout and we arranged a date, and time out at his livingroom studio where he also organised a very beautiful model from South Africa, Keara Lydon who lived in Malahide. We did 90 mins theory followed by 90 mins practical with a variety of different lighting equipment and setups. A lot to take in but a thoroughly enjoyable afternoon. These are just 2 of the many shots I took on the day.
5th Sept
Not usually a fan of taking pictures with my Phone (Samsung S5) but I have to admit it performs pretty well outdoors in half decent light. Was down around Clontarf today and took these with it and I have to say I was pleasantly surprised with the results. A quick run through Lightroom to convert to Mono is all thats done with them.
30th August
I have been planning a themed shot for a month or so now. The theme I wanted to do was Marilyn Manson/Vampire/Gothic Horror. Got my model (who I have worked with before and found her to be brilliant, Laura Cunningham is her name). I then sourced a Make Up Artist I had not worked with before. Between us we got the clothes, make up, props and I booked a studio for 3 hours. We all turned up at the studio only to discover that we had been let down as neither the owner nor his assistant were there to let us in nor were they answering their phones
I googled a few other places in a panic and eventually found somewhere close by that was free, so we packed up and headed over there. I had bought stick on Fangs that didn't stick on. Bought special FX contact lenses that we never got round to using on the day and bought fake blood which upon examination appeared as if it may stain skin never mind clothes. So I decided to do it all in Photoshop. Heres the image after editing. Move your mouse over it to see how it looked straight out of camera.
26th - 28th August
Went to Rosses Point, Co Sligo for the weekend and stayed in the Yeats hotel. The scenery is just spectacular and the weather as you can see was very very kind. I would thoroughly recommend the hotel. Clean, Comfortable with great views, nice pool and friendly staff.
It really is a photographers dream location. Great food in Austies, which is a 5 minute walk from the Hotel, and a couple of pints in a cool pub called Harrys, and all only a 2 and a half hours drive from Dublin. Stopped off on the way home to have a close look at the sculpture "The Chieftain", something I have wanted to do for a long time.
25th August
An absolutely beautiful day for a stroll along Malahide Estuary. Lots of Swans and Seagulls around. Sean is due to start secondary tomorrow so you can always rely on the good weather to appear once the kids go back to school.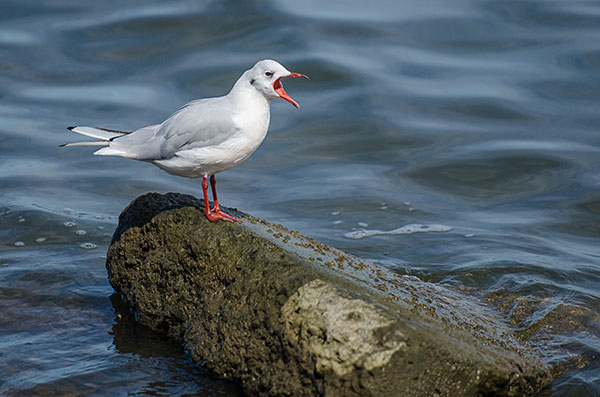 7th August
I have been practising and trying to perfect the art of Macro photography. It is extremely difficult because the slightest breeze is your enemy. When you are as close to insects on a plant as I am here they move in and out of focus. So you are trying to use a high sutter speed to freeze the motion whilst using a good Depth of Field to get as much of the subject in focus as you can. (Macro photography by its nature always results in shallow depth of field) so you have to use a high ISO which then brings noise into the equation.
Then you also have the problem of the dog cocking his leg on the plant and insect you are trying to photograph. And finally you have the noise my knees make when I try to stand up again. You need good light for this, so a pretty sunny day is best as it allows you to keep the ISO down somewhat. A monopod or tripod can help but can also be a nuisance if the insects are flitting from plant to plant. Trial and error along with a lot of patience is the name of the game.
1st August
Went out to Howth for a walk and something to eat. Brought bread with us for the kids to feed the Gulls. When you are up close to them you realise just how big these birds are. Within 2 seconds of this being taken it nearly took Seans hand off taking the bread from it.
They are pretty fearless too as we saw them taking chips and ice cream from unsuspecting people out for a relaxing walk along the pier. Bit like Jurassic Park in minature.
30th July
The National Botanic Gardens is well worth a visit, even if you are not interested in photographing anything. Peaceful, beautiful and colourful, it is an oasis of calm in the heart of the city. Failte Ireland recently revealed it to be the 2nd most popular Free tourist destination in the country, coming in behind the National Gallery of Ireland.
However if you are interested in photography then it is the perfect place to try out flower and plant photography, nature photography (with the birds and squirrels that call here home) or Macro photography as I did on my recent trip here.
If you have a tripod, bring it with you. However if like me you have the kids in tow then you will have to ramp up your ISO in order to get a shutter speed fast enough to freeze the motion of flowers in the breeze of the movement of insects
Scroll over the images to get information such as lens used, ISO, shutter speed and aperture, and to find out how to purchase images or prints
25th July
Anyone that knows me knows that my favourite subjects to shoot are my kids, although the older fella is no longer happy to pose for me my 4 year old is more than happy to allow me to take shots of him in return for payment such as a lollypop or McDonalds fries.